Each element of our interior is carefully chosen.
These associations of materials, colors, all these little things that dress our homes are important to feel good at home.
So why not have this choice for our cats' bedding, toys or scratching post?
Something comfortable for our cat and beautiful for us, this is the question that started the Meyou Paris adventure. We wanted to make the link between the comfort of our cats and our desire for design. At the origin of the brand, Aude Sanchez, a design enthusiast coming from the world of marketing and communication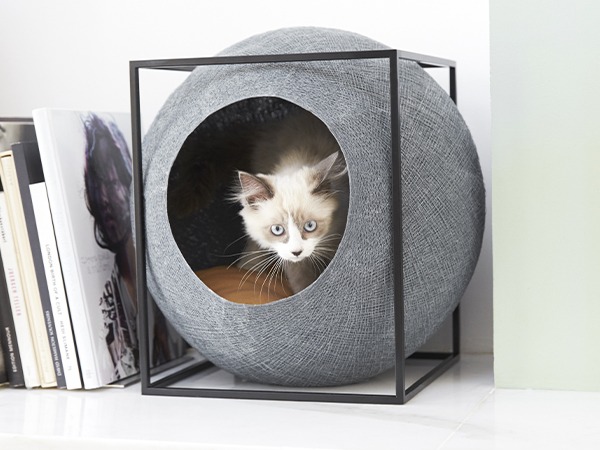 Our products are made of natural materials and have a pure design. They have been designed to offer maximum comfort to cats while beautifully dressing our homes in timeless colors.
Their subtle design combines curved and straight lines that create a refined cocoon for our cats. Curious and playful by nature, they can take shelter there to observe the world, rest out of sight or do their claws.
Meyou is made in France.
The work of wood or steel, the manufacture or the assembly of parts, each of these steps is done in France by professionals who support the project since its inception. But being "Made in France" is not enough.
Meyou is socially invested and has an action with disabled people in the work world. We collaborate with an establishment of services and assistance through work for the entirety of the manufacture, but also the assembly of products and stock management. We are surrounded by industrialists specialized in wood, steel and textile work.